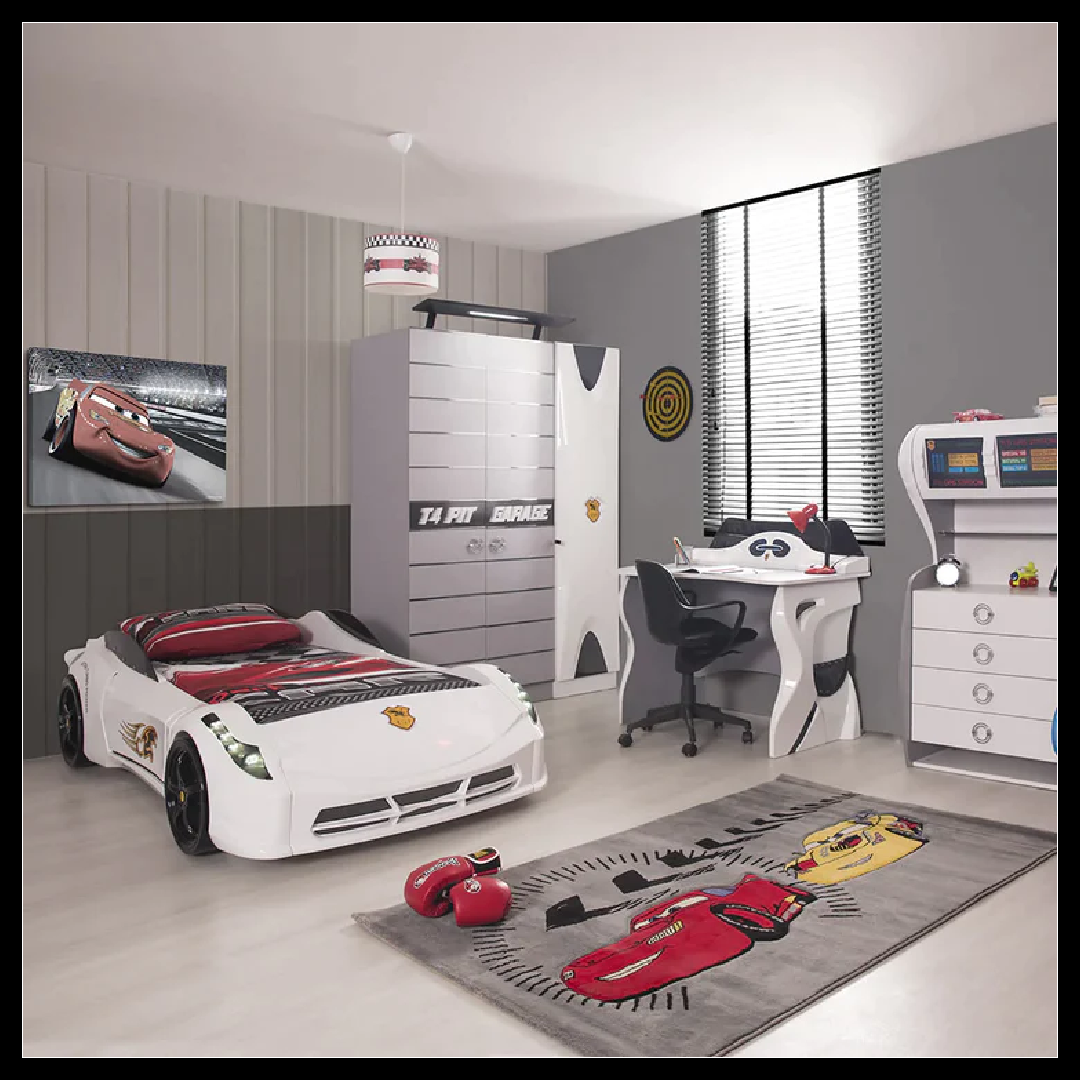 SPYDER PREMIUM RACE CAR BED
Sale price
$2,499.99
Regular price
$2,499.00
SPYDER PREMIUM RACE CAR BED
Race Car Beds are easy to assemble beds that come with a complimentary FREE mattress. So no extra purchases are needed.
Super Car Beds designed with the vision of creating an aesthetic bedroom to be used as unique room decor element for  a child's room.
The Spyder Premium car bed comes with a remote control that controls LED lights and car sounds that make an extra cool feature for the children to enjoy
Striking LED Lights are placed on the wheels and headlights. The rims' LEDs light up the surrounding area and the Headlights can be an effective night light.
Super Car Beds come with a free 12v safe adaptor and all necessary parts for the installation are included in the package. This way any extra electrical material like batteries are not needed.
Fastest car bed in the world…
Super Car Bed! So much fun for kids!
Get in and RACE.
This twin size bed frame is recommended for age of 2 to 12 years old.
This car bed is not only a boy bed frame, it's also a remarkable gift to your boy.
Spyder Car Bed includes a remote control for LED lights and sound effects.
Product Specifications
Bed Frame: W 82" x L40" x H 25" (assembled size)
Mattress: Size: L 75" x W35" x H6"
Weight: 159 lbs
Included Components: 4 Mode Remote Control, 12V Wall Adaptor, Bottom boards (No box spring needed
Warranty: 1 Year Limited Warranty. Made in Turkey
Spyder Race Car Bed Assembly Video
4 Mode Remote Control