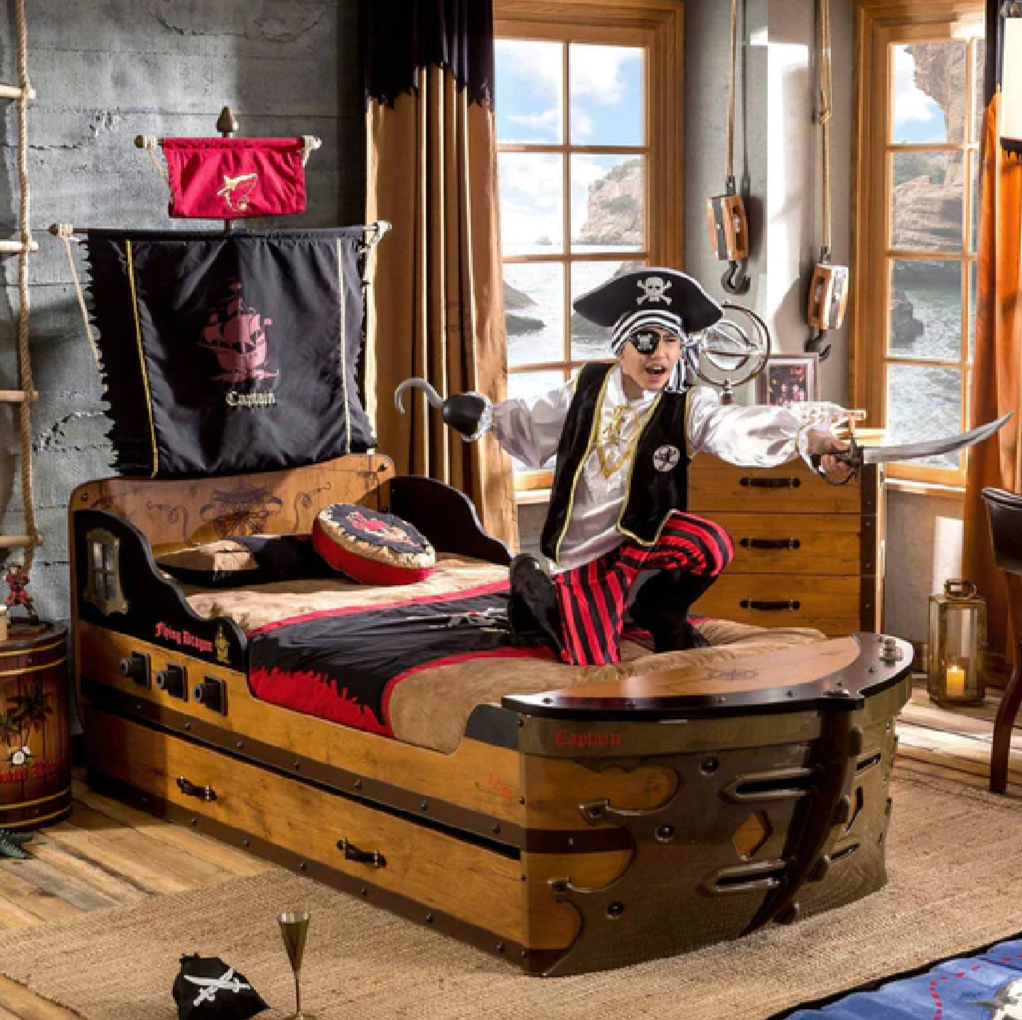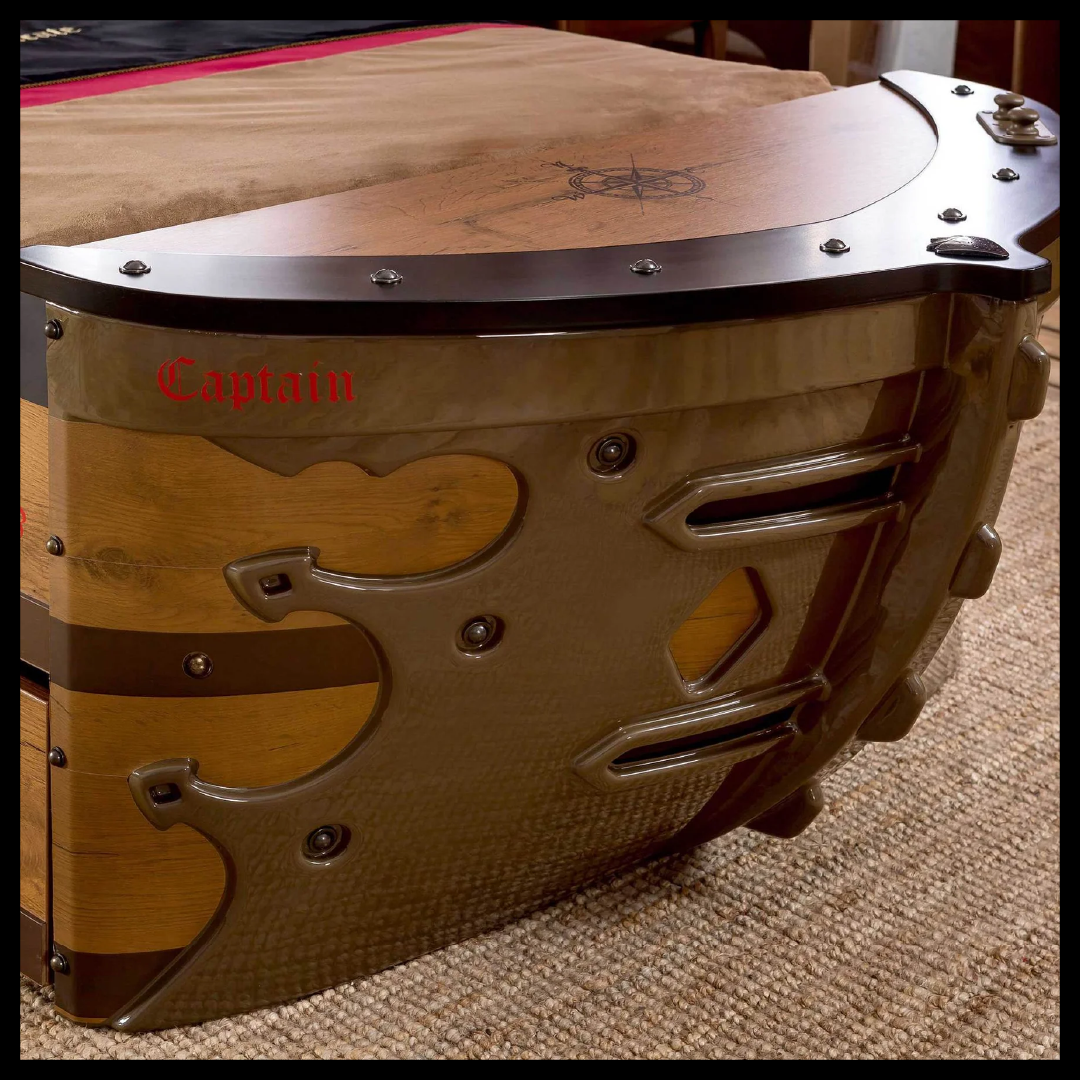 Pirate Ship Bed Twin Size
Sale price
$1,099.00
Regular price
$1,699.99
Pirate Ship Bed Twin Size
Sale price
$1,099.00
Regular price
$1,699.99
As toddlers drift off to sleep in their very own boat they can dream of a big fish they will catch one day! Turn on the nightlights and they will be all set to snuggle in for the night. Toddlers will have a treasure of a time in their bedroom with the Pirate Ship Toddler Bed! This bed will be fun on a rainy day for kids to play pirates, pretend to be fishing or just playing with their toys that are stored right inside the toy box! This bed is full of adventures just waiting to begin! 

It might seem like a unique children's bed for an adult, but for a kid, it's much more than that.

It's the gateway to their imaginary world where their brain is developed and creativity nourished. It's their friendly pirate ship, which they captain. It's the thing they can't wait to show all their friends. It's what makes their room so special. Its a special childhood item that will be forever engraved in their memory as they grow up.

This children's bed fits a (75"x35.5" or 190x90cm) custom twin-sized mattress which is included with the sale.